Redefining
the city fringe
workplace
Now leasing workspaces
from 105m2 to 626m2
Available June 2021
ENQUIRE NOW
A statement
building in the
heart of Surry Hills.
Experience a modern icon of form, space and light, inspired by its industrial heritage. A building that enriches the working day and creates an exemplar for our post-Covid futures. Fifty Two Reservoir is designed with a focus on human needs. It creates space for engagement between your people, small moments of mentorship, casual conversations, and brainstorming in teams.
A sense of arrival and celebration of place
At ground level you're connected to the energy and culture of the Surry Hills village streets, with Fifty Two Reservoir's own retail shopfront adding to the constant day-night vibe.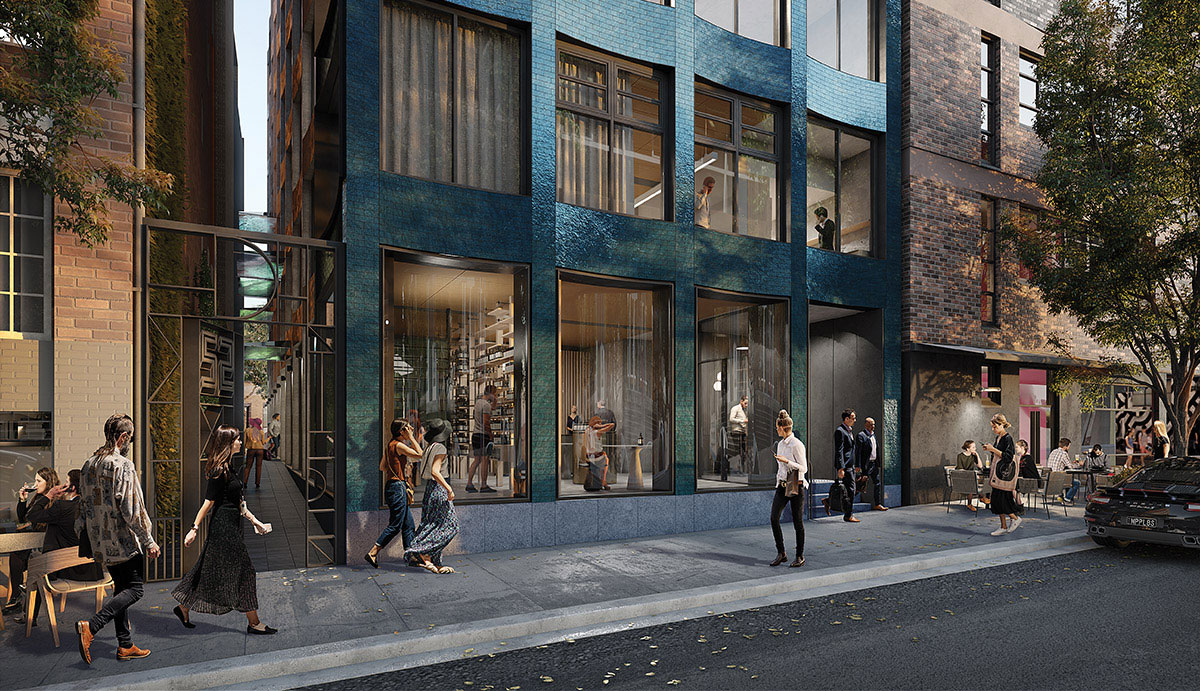 Vertical communities
Fifty Two Reservoir redefines what a workplace can be. You'll join a community of like-minded individuals who understand that productivity is not confined to four office walls. Inside and out, it offers the perfect landscape for your team to collaborate, socialise and exchange ideas. Talk business over espresso. Collect your thoughts on the roof garden terrace. Take a single or multi-floor tenancy, adding staircases to connect teams through the entire building.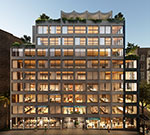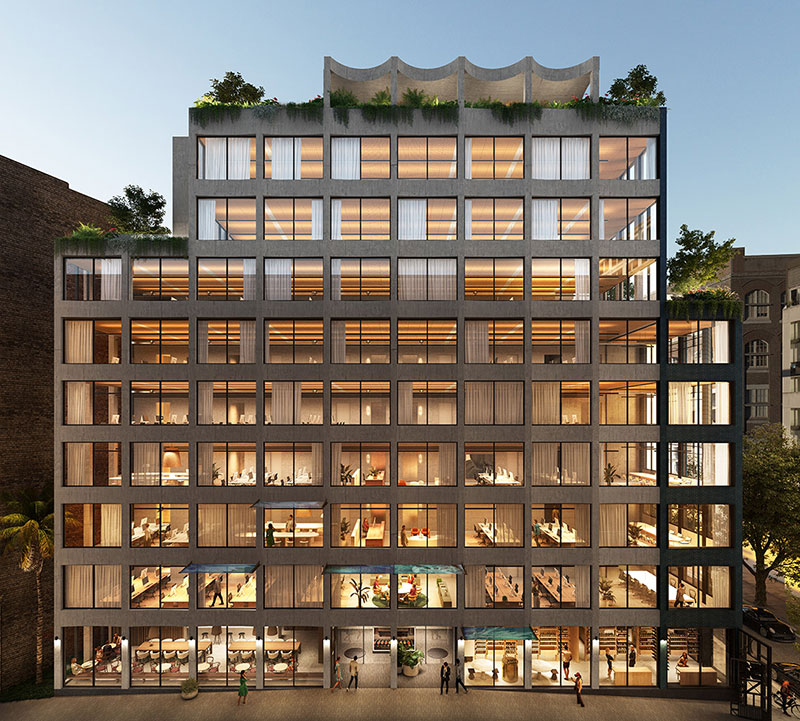 Imagination and deep understanding of working culture.
Uninterrupted, column-free floor plates maximise the flexibility for your fit-out and create efficient spaces. With 3.2 metre high ceilings, perimeter glazing optimises natural light, adding a sense of spaciousness to your working environment. Fifty Two Reservoir supports a new vision for your business.
Make new connections start new conversations
In the skies above, the shared roof garden terrace is free for use by all tenants. It creates additional break out areas and provides amenity with a well appointed kitchen, including BBQ and refrigerators for easy entertaining of your team or guests. The perfect third space where you can enjoy the outdoors and city views, while fostering an internal community within the building.